DotActiv handles support issues by responding to support tickets logged by you.
To log a support ticket, navigate to the Help tab within DotActiv software. Select "Create Ticket" and complete the information in the pop-window as seen below.
From here, our IT will be notified and you will receive confirmation once they have started working on your problem.
You can select "Manage Tickets" to keep up-to-date with the tickets you have logged. Communication will occur on the ticket you log under the comments section as seen below.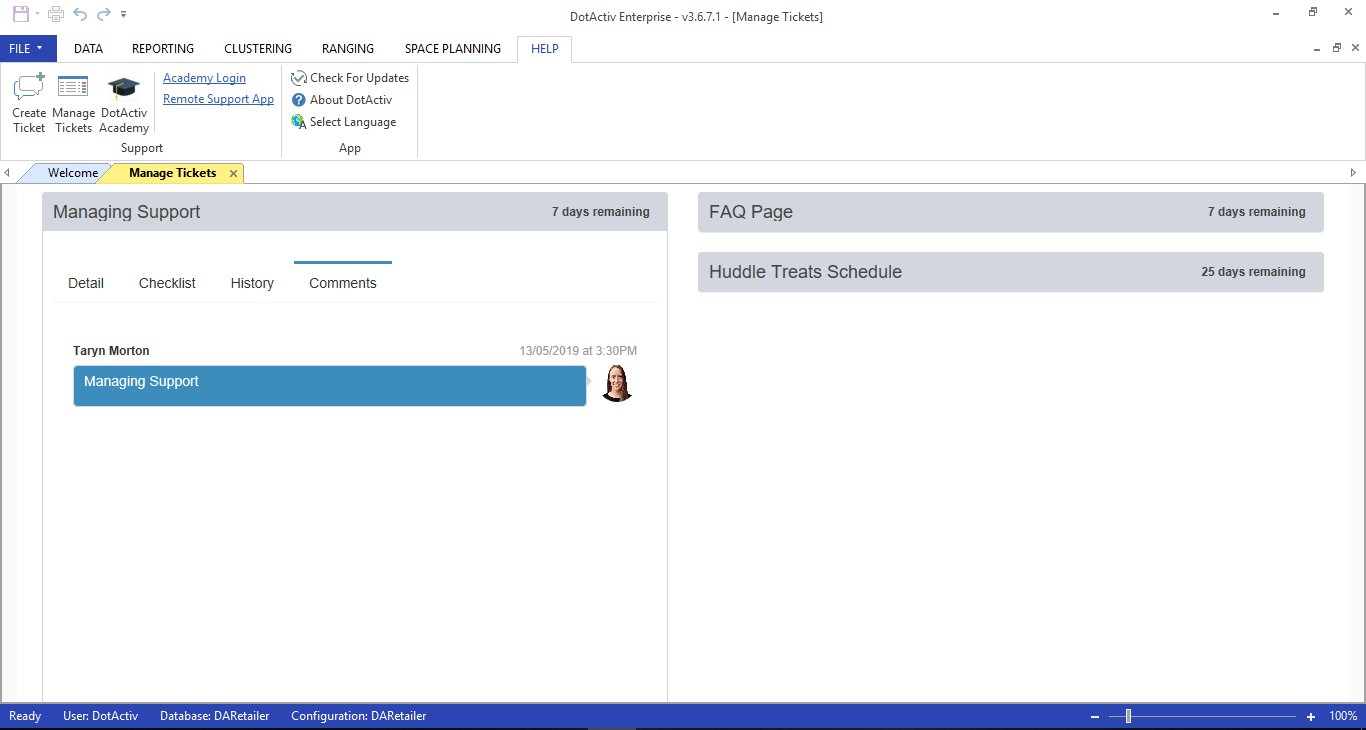 Our IT Team aim to solve your problem as soon as possible. However, if the issue cannot be solved immediately, they will ask to schedule a meeting with you.
Once the problem has been resolved, the task will be marked as complete.
Thank You Winners
The fact that DotActiv has users of its software in over 60 countries means that it doesn't matter where you are; if you need a category management solution, we can deliver
Thank You Overland Liquors
Liquor franchise business, Overland Liquors has chosen DotActiv as it's category management solutions provider. #ThankYou. Visit to find a category management solutions package for your business.
Thank You Pick n Pay
It's always a good day when the second largest supermarket chain store in South Africa says kind things about your business and the work you do for them.